Your North Bay Mortgage Agent
Dylan Schofield, Mortgage Agent Level 1 in North Bay, Ontario.
Serving North Bay, Ontario and Area and your local neighbourhood with mortgage solutions. It is Dylan Schofield's mission to provide an experience for your mortgage financing needs like no other. Our clients are always impressed with the level of thought and execution of the mortgage services we provide.
Treating clients with trust, confidence, and providing stable solutions every time. If you need fast approval on a mortgage for a purchase, refinance, or renewal we can help.
Contact Us
A Few of Our Trusted Lenders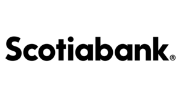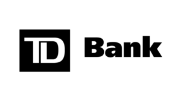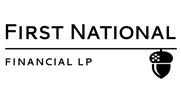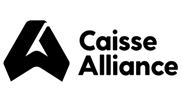 New Mortgage
I need a pre-approval, proof of financing for my offer on a home, or a new mortgage for the property I am purchasing
Get New Mortgage

Mortgage Renewal
I have a mortgage renewal coming up and would like to renew or see my available options
See My Options

Refinance My Mortgage
I want to refinance so I can lower my mortgage payments, consolidate my debts, increase cash flow, or take advantage of existing equity for an investment
Refinance Today
What Do You Need Help With?
Frequently Asked Questions
Why use a mortgage agent in North Bay and Area?

Having an experienced mortgage agent by your side in North Bay and surrounding area allows you to have peace of mind. From start to end, Dylan Schofield Mortgage Agent can guide you and help you get the best deal from our trusted lenders. Using a mortgage agent allows you to have access to more options faster rather than having a focus on one product from one lender.

What does a mortgage agent do for me?

A mortgage agent will work with you to understand your situation and provide mortgage solutions that are suitable for you now and in the near future. Mortgage Agents are the liaisons that communicate your needs through extensive documentation. Mortgage agent help you the borrower get the best mortgage with the right lender.

Why Dylan Schofield - Mortgage Agent?

Having a great experience the first time with your mortgage needs is how it should be done. Dylan Schofield has years of experience in the industry serving the communities in and around North Bay, Ontario. Your goals matter and it is our job to find you a suitable mortgage option with confidence and trust. Giving back to our nearby communities with mortgage financing services is deeply embedded in our DNA. We utilize our efficient and secure communication, our network of lenders, and our ability to choose what is best for you.
What is Dylan Schofield's advantage?

Feel confident that working with Dylan Schofield in North Bay and Area gives you the mortgage solutions to secure your needed financing.

Years of experience allow us to deliver faster and stronger solutions for mortgage pre-approvals, renewals and refinancing. We have an inventory of mortgage products suitable to you at any given time.

Uniquely, we have mortgage agent who are also licensed real estate agents and can provide you not only with mortgage services, but with real estate services as well. So whether you're a buyer or a seller reach out to us today.

Expect a mortgage pre-approval, refinance and renewal from Dylan Schofield to take one day to start. All mortgage types are granted same-day service.

The process of gathering key documents and paperwork between you and communicating with lenders upon getting a commitment is what can take the necessary time in order to successfully fund your deal with due diligence.

There is no appointment necessary to work with me. Call anytime and we would love to help you with your mortgage needs.

How do I begin the mortgage application?

You can begin today easily and with ease by speaking with us today. Contact Us today on the phone at 705-472-0110, via submission form and email or submit an Online Application.

Our mission is to treat our clients with trust, confidence, and provide stable solutions every time.

Let's Build Your Mortgage
Send Us A Message Below