Purchase Plus Improvements Mortgage Program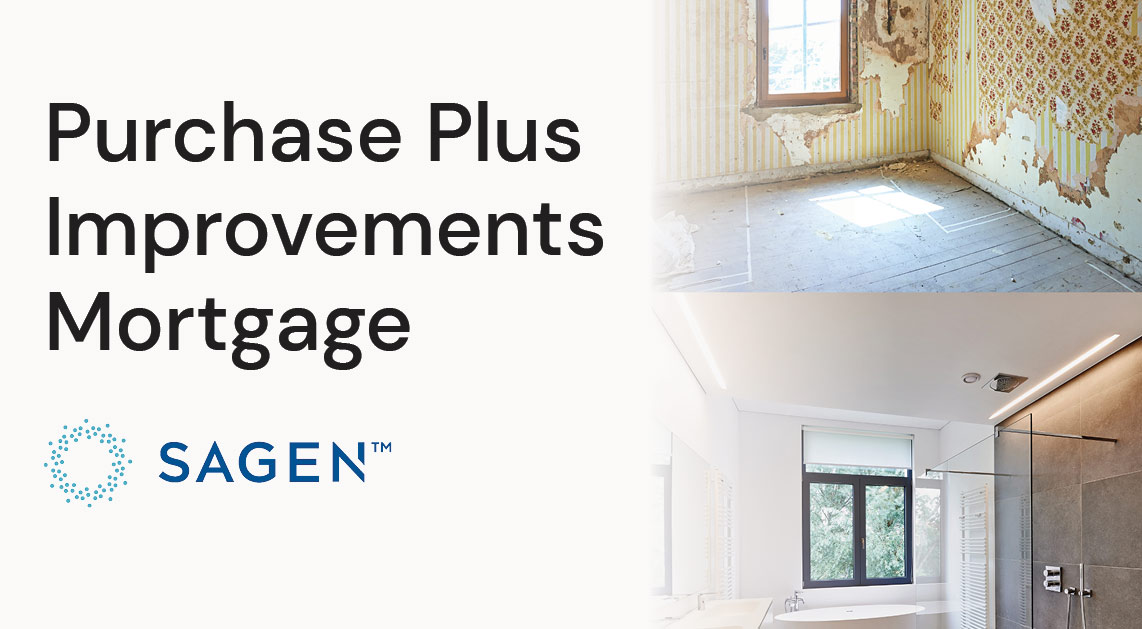 Craft Your Dream Home with Dylan Schofield, Mortgage Agent - The Mortgage Centre
With Dylan Schofield and Sagen, home is what you make it. We know that finding the perfect home can be a challenge, but why not create it instead? Our Purchase Plus Improvements Mortgage allows you to make your new house a home, complete with the improvements you need, right after you move in. Best of all, it's all tied into one manageable mortgage package with just a 5% down payment.
Key Features:
• Get up to 10% of the purchase price of the home you buy to do renovations
• You can finance your home purchase and renovation costs in one go
• Enrol with as little as 5% down payment

Whether you're investing in a 1 or 2-unit home, or even a 3 or 4-unit property, our Purchase Plus Improvements Mortgage plan covers both the cost of your purchase and the expenses of your improvements. With our program, you get to control your dream, from the ground up. Plus, multiple advance options are permitted, and managed by Lenders, so you'll have flexibility every step of the way.
Loan Security and Eligibility:
Our Purchase Plus Improvements Mortgage accommodates both first and second mortgages and is suitable for a variety of properties. From new constructions backed by a Lender-approved New Home Warranty Program to existing resale properties, we've got you covered. We even include residential dwellings with an estimated remaining economic life of at least 25 years.
Maximum Property Value and Interest Rates:
We're committed to providing homebuyers with competitive terms and rates. You can secure a mortgage for a property valued at up to $1,000,000. With fixed, standard variable, capped variable, and adjustable rate mortgages permitted, you can find a plan that suits your financial needs.
Amortization and Premium Rate:
Keep control over your financial future with amortization options of up to 25 years and affordable premium rates. Remember, the mortgage insurance premium is non-refundable and can be added to the mortgage for your convenience.
Borrower Qualification:
We believe in giving entrepreneurs the same opportunities as everyone else. If you've been self-employed for a minimum of two years, our mortgage plan could work for you. Plus, we provide flexible down payment options, including personal savings, RRSP withdrawal, and even non-repayable gifts from family.
GDS/TDS Guidelines and Documentation:
Your financial integrity is important. We work with lenders who verify the completion of proposed improvements through various means, ensuring your improvements are carried out as planned.
Get Started Today
Turn your new house into your dream home with Schofield Mortgages. Partner with us today and shape a future you'll love with Sagen's Purchase Plus Improvements Mortgage. Discover the possibilities with Dylan Schofield - The Mortgage Centre in North Bay, Ontario.
Additional Resources
For a quick preview of the Purchase Plus Improvements Mortgage program, check out Sagen's informative video overview here.

Let's Build Your Mortgage
Send Us A Message Below