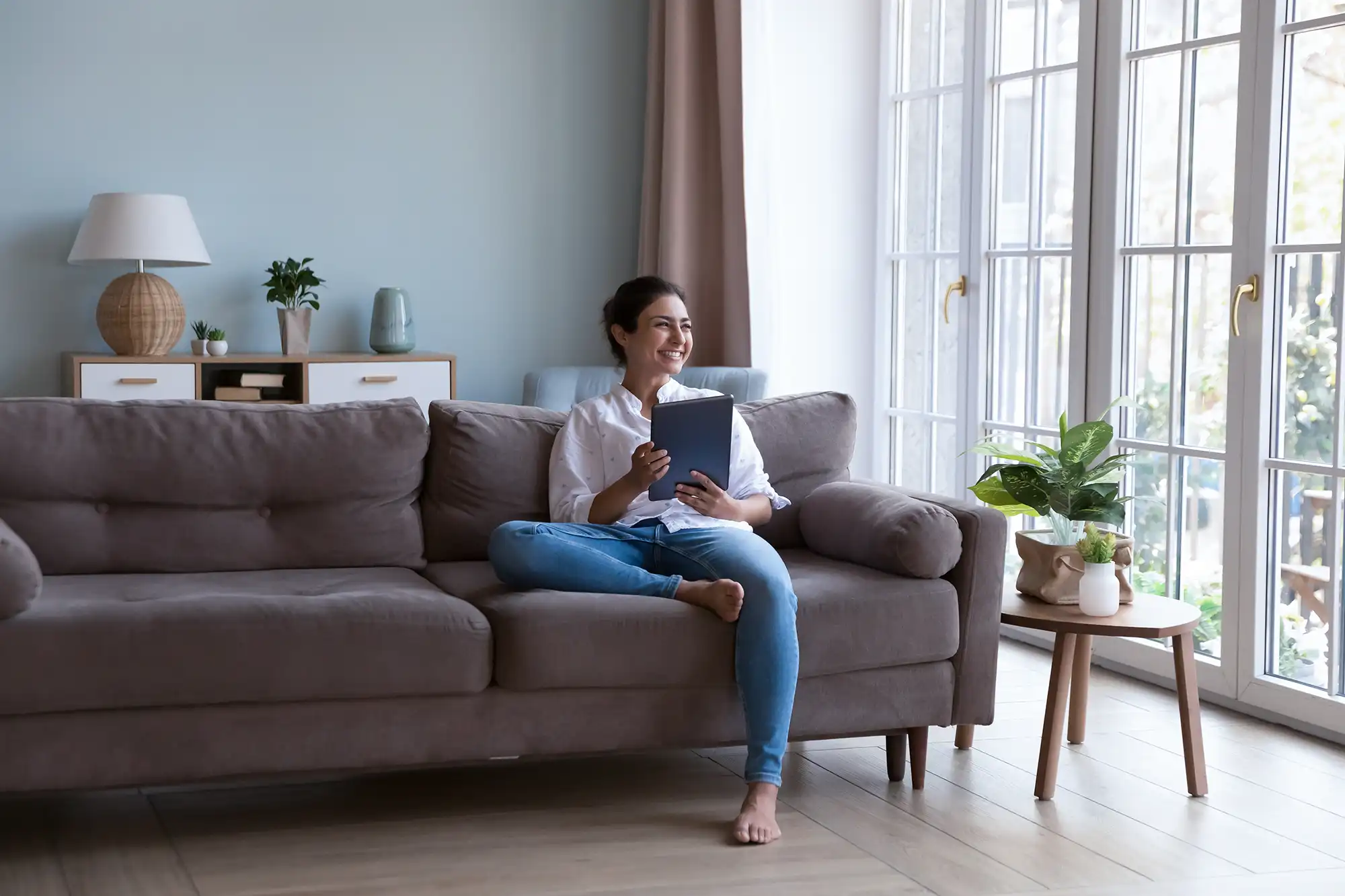 Tips and Tricks for Securing Your First Home in North Bay, Ontario
April 4, 2023 | Posted by: Schofield Mortgages
Tips and Tricks for Securing Your First Home in North Bay, Ontario
Introduction
Welcome to our blog post about tips and tricks for securing your first home in North Bay, Ontario. Homebuying can be a challenging process, especially for first-time homebuyers. This post will cover the key steps to help navigate the real estate market in North Bay and ensure that you purchase the right home for your needs and budget. We'll touch on tips to help with due diligence, navigating the legal process, and staying on top of maintenance and inspections in your new home. By utilizing our advice, you can make the most of this homebuying experience. So let's get started!
Definition of Buying a Home
Buying a home is the process of purchasing a dwelling, such as a house or flat, for permanent or semi-permanent residence. It is the largest purchase most people make in their lifetime and involves a significant financial commitment. It is also a complex transaction with many legal, financial, and practical aspects to take into consideration. It is important to understand the process before committing to a purchase, including consulting a real estate agent, researching the area and the property, securing financing, and checking for any potential legal obligations. Once the purchase is complete, the homeowner must then work with the lender if the financing was secured, pay closing costs and secure insurance before moving in.
Tips and Tricks for Securing Your First Home in North Bay, Ontario
Researching the Local Real Estate Market
Evaluating Current Home Prices in North Bay, Ontario

It's no secret that purchasing a home can be an intimidating process even for the most experienced homebuyers. Before investing in a house in North Bay, Ontario, you must first make sure it's a smart financial decision. Evaluating current home prices in the area can help you to determine whether or not a house is priced within your budget.

The first step to evaluating property prices in North Bay is to research listings for comparable homes. Look at the prices of homes in similar surrounding areas to get an idea of what kind of market you should be shopping in. Use a source such as realtor.ca which is a multiple listing service for homes for sale in the area. You can also research local 'For Sale by Owner' properties and compare their advertised prices to those of similar properties listed with realtors.

Once you have gathered all this information, it's time to crunch the numbers. Look at the asking prices and compare them to the housing data from comparable properties throughout the city. It's important to factor in the cost of improvements and renovations, as well as the age of the property. Older homes may be more challenging for new buyers to finance. It's also a good idea to factor in additional costs associated with owning a home such as property taxes and insurance. Don't forget to look into the cost of any existing furniture or appliances that may come with the property.

Finally, factor in what kind of return you will get on the property in the future and the potential resale value in the future.
By researching current home prices in North Bay and doing your due diligence; you can ensure yourself a smooth and stress-free transition into homeownership.
Finding the Right Neighbourhood

When searching for a new home, one of the most important aspects that you should consider is the neighbourhood in which the house is located. After all, it's where you will be living, and it can have a big impact on your quality of life. In North Bay, Ontario there are many wonderful neighbourhoods to consider and it's important to do your research to determine which one would be the best fit for you and your family.

One of the best ways to research a neighbourhood is by visiting the area in person. You can take the time to drive through the area to get a better idea of what it's like. Pay attention to any amenities and attractions in the neighbourhood, such as parks, recreation centres, schools, and shopping. You should also speak to your real estate agent and ask them to provide you with information about the neighbourhood, such as the average selling price of similar homes in the area and the estimated selling time. Additionally, you should find out how long the current owners have lived in the house, as this can give you an idea of how well-maintained the neighbourhood is.

Finally, one of the best ways to find out more about a neighbourhood is by talking to the locals. Ask them about the amenities of the area, the quality of public services, the public transportation system, and any safety concerns they may have. These conversations can also help you to establish relationships in the area, which could come in handy should you ever need help or advice while living in the neighbourhood.

With these steps, you can learn more about a neighbourhood and find the one that best suits you and your family. In North Bay, Ontario, there are many wonderful neighbourhoods to choose from, so take your time and make sure you do your research.
Finding a Mortgage or Other Financing Options
Mortgage financing is an important part of securing your first home in North Bay, Ontario. Finding the right mortgage or other financing options can be tricky, especially if you don't have a lot of experience in the area. Luckily, North Bay offers many options to those looking to finance their new home.
The first step in securing your first mortgage is to talk to a North Bay Mortgage Broker. A Mortgage Broker acts as a middleman between the bank, private lenders, and the homeowner. They can provide tailored options for your financial situation and calculate the best interest rate and terms. They often work with a variety of lenders, giving you multiple choices from which to choose.
Another great option for financing your first home is a private mortgage. Private mortgages, also known as hard money loans, are provided by private lenders such as individuals, families, or businesses. While these loans usually carry higher interest, you don't have to go through the extensive process of getting a bank loan.
By doing your research and talking to a North Bay Mortgage Broker, you can find the options that fit your needs and secure your first home.
Knowing the Mortgage and Lending Options

Congratulations on taking the exciting step of becoming a first-time homebuyer! It's a big decision that can be made easier if you do some homework before getting started. One of the most important things to understand is your mortgage and lending options. CMHC: Canada Mortgage and Housing Corporation (CMHC) is the country's leading provider of mortgage loan insurance. This type of insurance allows mortgage lenders to provide financing to homebuyers with lower down payments than what is typically required. If you're looking for a CMHC-insured loan, you'll need to put down at least 5% of the purchase price.

First-Time Home Buyer Incentive: If you're a first-time homebuyer in Canada, you may be eligible for The First-Time Home Buyer Incentive (FTHBI) which provides up to 10% of a home's purchase price. This incentive program is funded jointly by the Government of Canada and the Province of Ontario, and is designed to help lower- and middle-income earners get into the housing market. Eligibility requirements include having a maximum household income of $120,000 and a minimum credit score of 600.

5% Down: Depending on the lender and your creditworthiness, you may be able to secure a mortgage loan with a 5% down payment. While this option is often attractive to first-time homebuyers due to the lower initial cost of purchase, you will likely be required to cover additional costs not covered by your down payment such as closing costs.

No matter which mortgage and lending option you choose, it's important to keep in mind that it's a big financial commitment and should be taken seriously. To ensure the best possible outcome for your purchase, shop around for competitive rates and be sure you fully understand the terms of your loan before signing. Good luck!
Working with a Real Estate Agent
If you're a first-time homebuyer in the North Bay, Ontario area and you're feeling a little overwhelmed, don't stress. Working with the right north bay real estate agent can make all the difference in the home-buying process and can help you secure the perfect property for your needs. The North Bay & Area REALTORS® Association stands ready to help you find a qualified North Bay & Area Real Estate Agent who is dedicated to making your buying experience a positive one.
When you're looking for a real estate agent, it's important to do your due diligence and pick carefully. Don't be afraid to interview more than one agent to make sure you're comfortable with the fit. A reliable real estate agent should ask you questions about what you're looking for in a home and should be willing to show you properties that match your criteria. The agent should also be willing to accommodate your schedule, to ensure you're able to view the properties you're interested in. Take some time to get to know a potential real estate agent before deciding whether to work with them. Ask how long they've been in the business, what kind of experience they have in the North Bay, Ontario area, and how many recent transactions they have handled. Don't settle for someone who isn't available and able to answer your questions promptly.
Finally, make sure you and your real estate agent have a clear understanding of the expected timeline and the process you'll need to complete to make your dream of homeownership a reality. With the right agent, you can feel confident knowing you're in good hands throughout the entire journey. The North Bay & Area REALTORS® Association is committed to helping you find the right real estate agent to make your homebuying dreams a reality.
Closing the Deal
When it comes to purchasing a home for the first time, no matter where you live, the most important part of the process is closing the deal. In North Bay, Ontario, closing the deal can seem like a daunting process, but there are a few tips and tricks to help make the transition a smooth one.

When you have found the home you want, it's time to draw up an Agreement of Purchase and Sale. This document outlines the terms of the purchase between the buyer and seller. It's important to make sure that it includes all the necessary clauses that cover all the details of the purchase. This includes things like the price, closing date, obligations of both parties and any conditions that need to be met before the sale can be finalized.

Depending on the type of home you are buying, the closing cost may differ. It is advisable to be aware of the closing costs before making an offer. Common closing costs include lawyer's fees, title insurance, land transfer taxes and adjustments for property taxes and utilities. Be sure to negotiate any of the closing costs that can be worked into the sale of the home.

Once the Agreement of Purchase and Sale is completed and all the closing costs have been negotiated and agreed upon, the buyer needs to obtain mortgage approval from the bank. Although this process can be daunting, Todd Schofield who is a Mortgage Broker in North Bay offers pre-approval for mortgages to help speed up the process and make it easier for first-time buyers. In some cases, the bank may require the buyer to purchase mortgage loan insurance to cover the loan in the event of default.

Finally, the closing date is set and the move-in date can begin. Before signing any documents on the closing date, make sure to thoroughly read and understand all documents associated with the sale of the home. Ensure that all conditions in the Agreement of Purchase and Sale have been met and all terms have been agreed upon.
Closing the deal on your first home and starting the journey to homeownership can seem overwhelming. By following these tips and tricks, you can make sure that the sale and closing process goes as smoothly as possible. With any luck, you'll soon be able to enjoy the fruits of your labor and begin living the dream of owning your own home in North Bay, Ontario.
Conclusion
It's important to remember that securing your first home in North Bay, Ontario is a big step. Make sure you're as well prepared as possible to get the best deal and ensure a successful move. Start by gathering all the relevant information and documents listed above, as they will help to make everything go more smoothly. Ensure to get a mortgage pre-approval by a mortgage broker in North Bay such as Todd Schofield at Schofield Mortgages - The Mortgage Centre. Speak to those who have experienced it and consult specialists if necessary. Examine different locations and evaluate influences such as property values to be sure you are making the correct choice. Consider hiring a home inspection company to make sure there are no underlying issues, and always read the fine print before signing any paperwork. Lastly, don't be afraid to negotiate and haggle to get the best possible deal for your family. With the right research and preparation, securing your first home in North Bay, Ontario can be an exciting and rewarding experience. Good luck!

Let's Build Your Mortgage
Send Us A Message Below