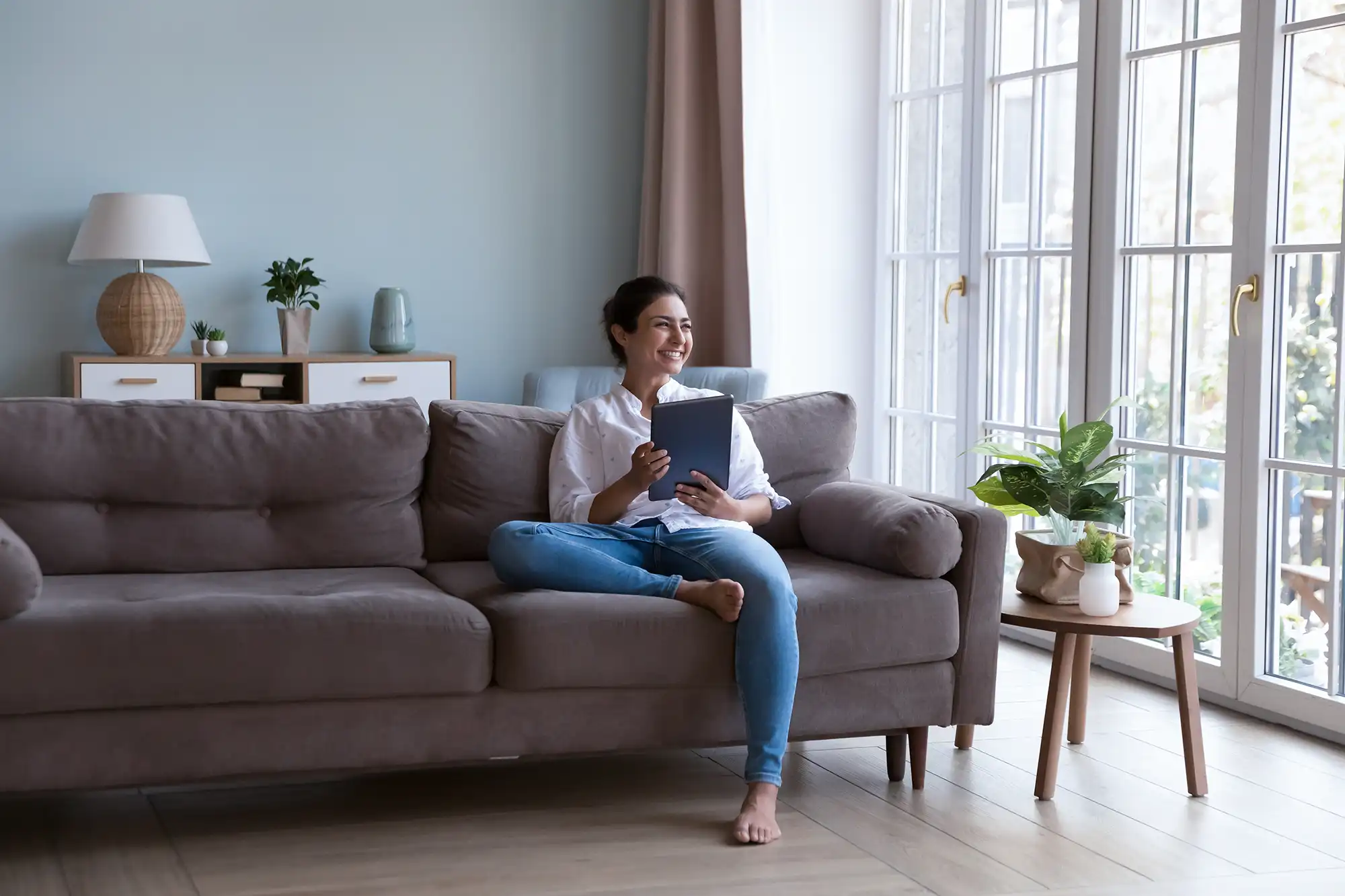 Understanding the Impact of North Bay Real Estate Trends on Your Mortgage
May 13, 2023 | Posted by: Schofield Mortgages
Understanding the Impact of North Bay Real Estate Trends on Your Mortgage
Introduction
The North Bay area of Ontario, Canada is home to some of the most stunning and sought-after real estate in the province. With its vibrant and diverse communities, it is not surprising that North Bay is one of the most popular destinations for home buyers. As such, if you are considering purchasing a home in the area, it is important to familiarize yourself with the area's real estate trends and the potential impact they could have on your mortgage. In this blog, we'll take a look at some of the top North Bay real estate trends and discuss how they may influence your mortgage. We'll also discuss tips for finding the perfect mortgage for your situation. So, if you're looking to purchase a home in the North Bay area, keep reading and let's get to your mortgage needs!
Overview of North Bay Real Estate
North Bay is an area of beautiful variability and history, where old cottages mix comfortably with modern developments. In recent years, North Bay real estate has experienced significant growth and has attracted homebuyers and investors to the area alike. This growth has begun to stabilize over the past few years and market statistics in 2023 indicate that the real estate market in North Bay is healthy and strong. Property values are up and inventory levels are steady. However, despite traditional properties like single-family homes still being a popular choice, luxury homes have been on the rise recently. This could be connected to more people remote-working during the pandemic, thus focusing more on their dwellings. All this points to an overall steadying of the market in North Bay, where home buyers and investors can find great deals and a variety of property types. It also indicates that understanding how current trends can affect the mortgage market is important for homebuyers who may be considering purchasing real estate in the area.
Influence of North Bay Real Estate on Mortgages
Volatility of Property Prices
The property market in North Bay is a volatile one and this can have an impact on anyone looking to purchase real estate. Prices often fluctuate rapidly and can cause for more creative mortgage financing to come into play. While there are many good investments to be made in the North Bay, it is crucial to understand the volatility of property prices before making such big financial decisions.
When prices are on the rise, the temptation to invest could be strong. However, it is important to look at the long-term trends. Additionally, the underlying market factors that are driving the rise can be hard to predict and could lead to a dramatic drop in prices. Examining these factors can give you a better understanding of the true value of the property and help you to avoid making costly mistakes.
Another element to consider is the time frame over which prices will remain stable. It is difficult to tell how long a particular real estate surge will last and whether it is sustainable. If prices start to dip, it can be easy to lose out on a potential profit. This can be especially damaging for homeowners who are relying on their investments to fund the mortgage. By utilizing the advice of a qualified mortgage professional and conducting thorough research, you can make the most of the North Bay's ever-changing property market. Understanding the true value of property and staying ahead of market trends can help you achieve a safe and successful investment.
One way to get a current overview of real estate trends in North Bay, Ontario is by reading the Media Room blog by the Ontario Real Estate Association (OREA). The Media Room Blog by the Ontario Real Estate Association (OREA) serves as a central hub for real estate news, updates, and insights in Ontario. The blog aims to provide valuable resources to real estate professionals, buyers, and sellers. It covers a range of topics including housing market trends, legislative changes, professional development opportunities for realtors, and broader issues impacting real estate in Ontario. It is part of OREA's mission to advocate for a strong real estate industry, promote professional and ethical real estate practices and foster a favourable business environment for its members.
Buying and Selling Property
Buying and selling property can be a complex, yet fulfilling process, especially in North Bay. With continually shifting real estate trends it's important to be aware of all the potential pitfalls of this process. Understanding how these trends may impact your mortgage loans can help make sure you're making the right decisions for your future.
To start, it's always important to know the current market values of the North Bay area. Just one month ago in April 2023 the average price of a home in North Bay, Ontario was $421,396 (itsorealestate.ca). More data from itsorealestate.ca (covering the entire North Bay and Area Realtors Association for all Residential Properties) states that in April the average number of days on the market was 33, with over 72 new listings, and 64 sales. It's likely that real estate trends will change over the course of the next year, so be sure to do lots of research and have an understanding of the current market values.
It's also important to have an understanding of the different types of mortgages available and the terms associated with them. Different mortgage terms will have different impacts on your monthly payments, interest rate, and overall length of time you spend making those payments. Be sure to consider all the factors and if you're unsure, consult a professional like Mortgage Broker Todd Schofield at Schofield Mortgages.
When it comes to selling your property, understanding the current market trends can help you in negotiating the best possible deal. The value of North Bay properties can fluctuate, so be mindful of the competition when choosing to list your property. Take the time to research similar listings and prices in your area to determine what could be a fair price for your property.
Finally, equipped with knowledge of the current North Bay real estate trends, you can make an informed decision about whether it's the right time for you to buy or sell a property. While it's still important to consult a professional, understanding the impacts these trends have on your mortgage loans can ensure you are taking the right steps to achieve financial stability and make decisions to protect your future.
What You Need to Consider When Applying for a Mortgage in North Bay
Understanding Different Types of Mortgages
When it comes to mortgages, there is a wide variety of different mortgage types available to suit different needs and financial circumstances. Understanding the different types of mortgage available and the implications of each can help you make the best decision for you.
Fixed-rate mortgages are the most common among families in Ontario. This type of mortgage sees the interest rate – and payments – fixed to the same rate over an agreed period, usually between two and five years. This type of mortgage allows you to have some stability in your monthly principal and interest payments and takes away the worry of any sudden hikes in payments that could be risked with a variable-rate.
The second type of mortgage is a variable-rate mortgage. As the Bank of Canada describes it: 'For a variable-rate mortgage with variable payments, the size of regular payments fluctuates as the prime interest rate changes—if prime rates go up, the mortgage payment increases to cover the larger interest component.' While this can mean your payments can reduce, it can also mean that you're hit with unexpected increases, which can mean suddenly having to try and make a larger payment.
An Adjustable Rate Mortgage (ARM) in Canada is another form of borrowing for home buyers. As outlined by Canadian financial authorities, an ARM's payments adjust in response to changes in a reference interest rate, usually the prime rate. This means when the prime rate shifts, your mortgage payment does too—increasing when rates rise and decreasing when they drop. This mortgage type can provide savings if rates fall, but it also carries the potential for higher costs if rates climb. As such, borrowers opting for an ARM should be prepared for potential fluctuations in their monthly principal and interest payments, which could necessitate managing a larger payment without notice. The one main difference from an ARM to a variable-rate mortgage is that in an Adjustable Rate Mortgage (ARM), your regular mortgage payment can change, increasing or decreasing as the prime rate changes. This means your monthly financial commitment can be unpredictable with an ARM, and you need to be prepared for potential variations in your budget.
Each type of mortgage has different advantages and disadvantages – so it's important to understand the different types of mortgage available and the implications of each when looking at North Bay real estate. Making the right decision now could save you money in the long run.
Investigate Potential Lenders with a Mortgage Broker
To secure an optimal mortgage for your North Bay property, it's essential to investigate potential lenders. Recognize that the mortgage landscape is diverse and it's necessary to understand the various offerings to identify a solution that fits your specific needs.
Exploring lenders involves understanding who operates within your region. Prioritize those who are local to North Bay, as they are more likely to be in tune with the local real estate market. Traditional financial institutions like banks and credit unions are a common starting point, yet they represent just a fraction of potential options.
This is where a mortgage broker can be a game-changer. Working with a mortgage broker opens up a world of possibilities as they have access to a significantly larger pool of lenders and loan products. They can offer you solutions tailored to your specific needs, essentially multiplying your options tenfold compared to approaching a single bank or lender. Mortgage Brokers always have a current outlook on mortgage trends industry-wide lender by lender. Mortgage rates, mortgage loans, and mortgage calculations are all easily understood by a mortgage broker, so reach out to one.
Lastly, small, local lenders might also provide competitive solutions. They may require a more personalized approach, but with the assistance of a mortgage broker, you'll be equipped to navigate this landscape.
By thoroughly researching lenders, with the assistance of a mortgage broker, you can secure the best possible loan and best rate for your real estate purchase in North Bay.
Conclusion
In summary, understanding North Bay real estate trends can have a significant impact on your mortgage. North Bay's economy is heavily dependent on the housing market and it's vital to stay tuned to fluctuations in prices and the rental market to assess if now is a good time to buy or rent a property. Knowing the financial details of investments helps you make an informed decision. It is important to keep in mind the size and location of properties, taxes and fees, the mortgage approval process and average rental returns. You should also consider if income from rental is sufficient to cover a mortgage payment or additional costs associated with renting. Lastly, you should weigh out all the pros and cons and make the decision that works best for you and your family.

Let's Build Your Mortgage
Send Us A Message Below